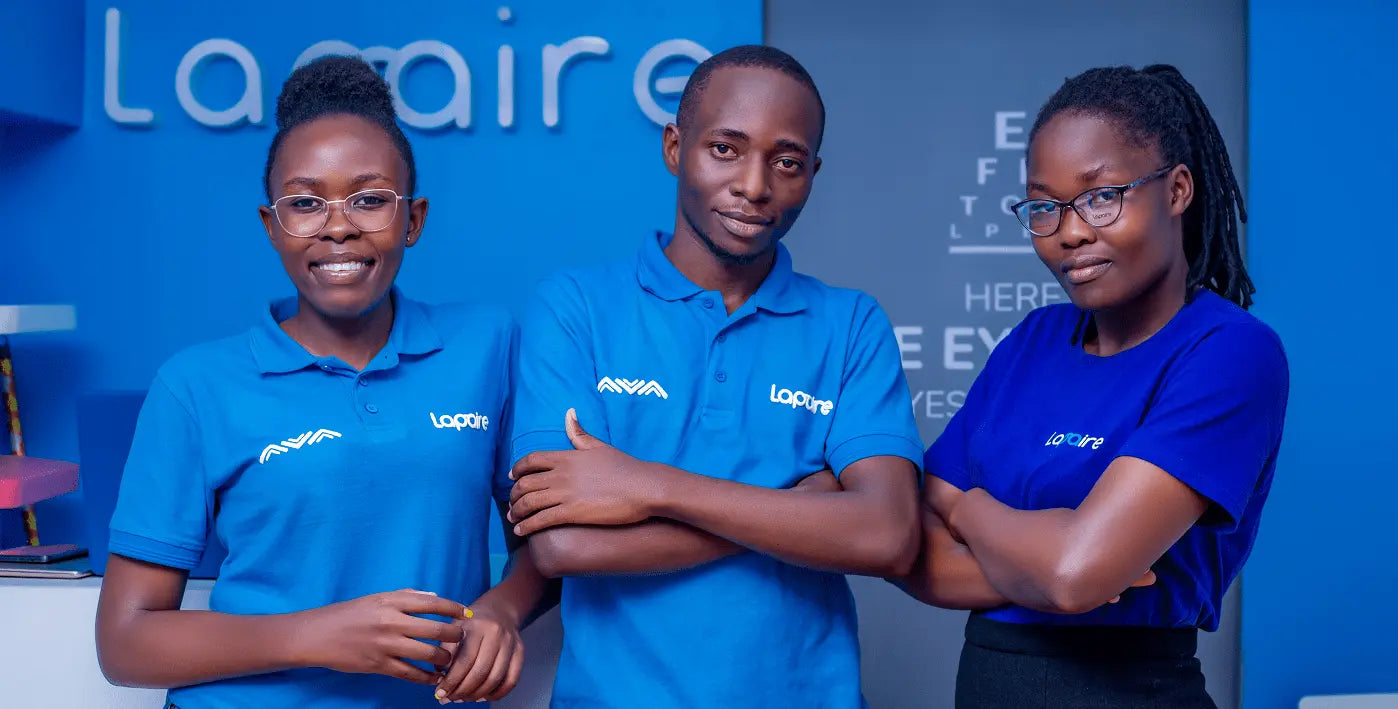 Career at Lapaire Glasses
Our company is seeking talented individuals to join our team and help revolutionize the eyecare industry. Our fast-growing company offers a dynamic and innovative work environment where you can grow professionally and make a difference. Apply now to one of our open positions and take your career to the next level.
Check Available Positions
Open Positions
Operations

Optician
Salesperson
Tele-operator
Branch Manager
Call Center Team Leader
Operation Manager
Marketing

Marketing Manager
Graphic Designer
Digital Marketing Specialist
Communication

PR & Communication Assistant
Supply Chain

Inventory Manager
Procurement Manager
Inventory Manager Assistant
Talent/HR

HR Assistant
Talent Hunter
Career Manager
Finance

Accountant
Payroll Manager
History
Eyecare in developing countries like Kenya is one of the underfunded health sectors, making it difficult and expensive to access treatment. However, private hospitals and clinics have stepped up to provide innovative solutions to meet the changing health demands and needs. During the COVID-19 pandemic, the eyecare sector in Kenya saw an increase in business as people spent more time on screens while working from home. One of the companies revolutionizing eye care in Africa is the Panafrican Optician Lapaire Group. Its founder, Jerome Lapaire, a Swiss national and lawyer by profession, started the company in 2018 with a small team and an innovative concept of providing free vision tests, quality and affordable eyeglasses, and top-notch customer service. With the support of venture capital fund, Saviu Ventures, Lapaire Glasses has now grown to 40 optical shops across Africa with over 200 employees and has carried out over 150,000 vision tests.
Apply to Lapaire